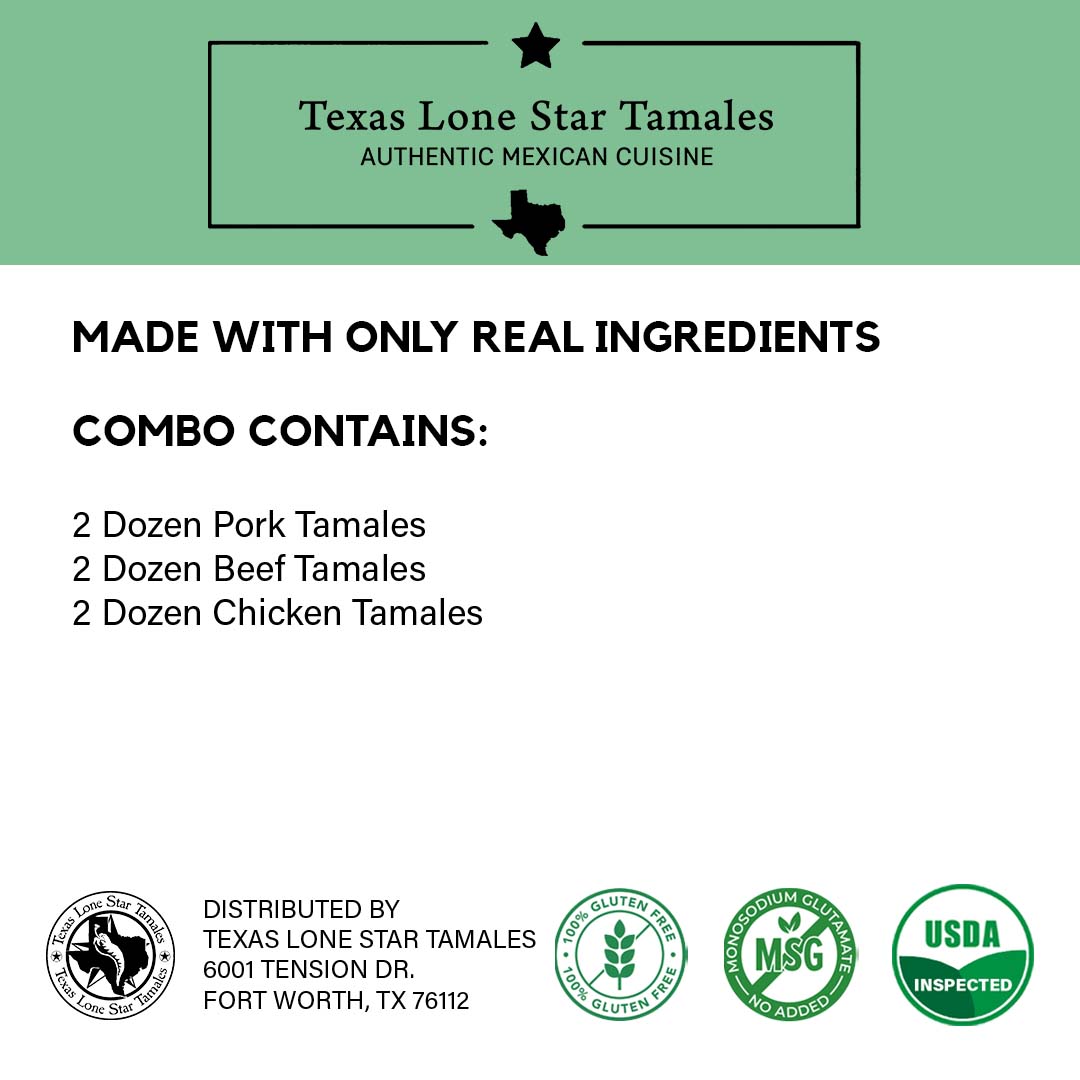 Super Bowl Party Tamale Pack
Combo Contains: Gourmet Pork, Beef, Chicken
If you're a fan of football, you probably look forward to attending or hosting a Super Bowl party each year. If you're looking for an easy and delicious entree for your Super Bowl party, our Super Bowl Party Pack of Gourmet Tamales will be perfect!
 Celebrate the Super Bowl with your friends or family by bringing our Super Bowl Party Pack of Gourmet Tamales. This party pack is filled with some of our most popular tamale choices including our authentic pork, beef, and chicken tamales. Our delicious tamales are hand-rolled in corn husks at our USDA inspected facility, so you never have to worry about the safety of our products.
Our tamales can be shipped directly to your home or office
To view additional information (Nutrition Facts, Ingredients, and other pictures) on the individual content of this pack, click on the links embedded where the products are listed in the description.
Super Bowl Party Tamale Pack