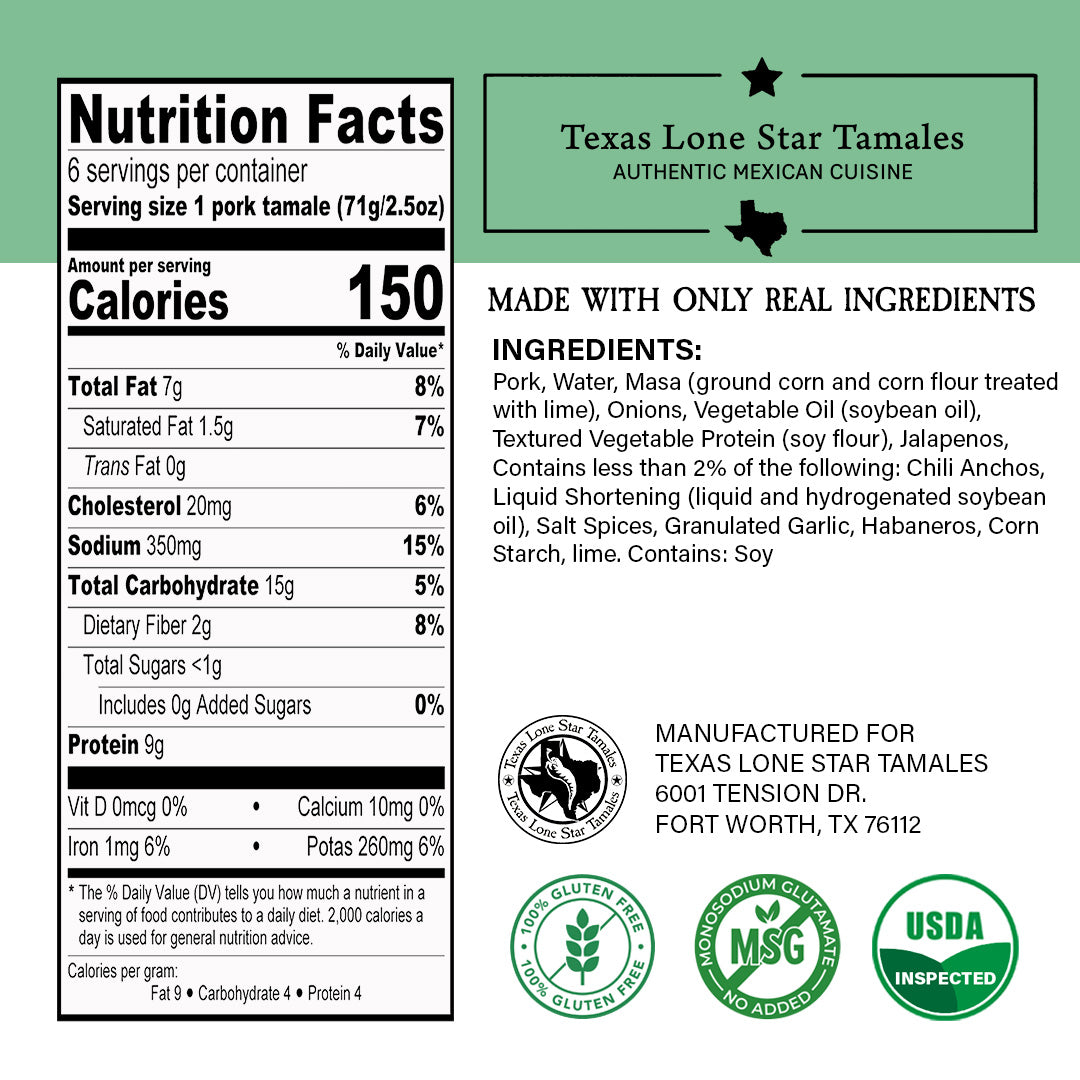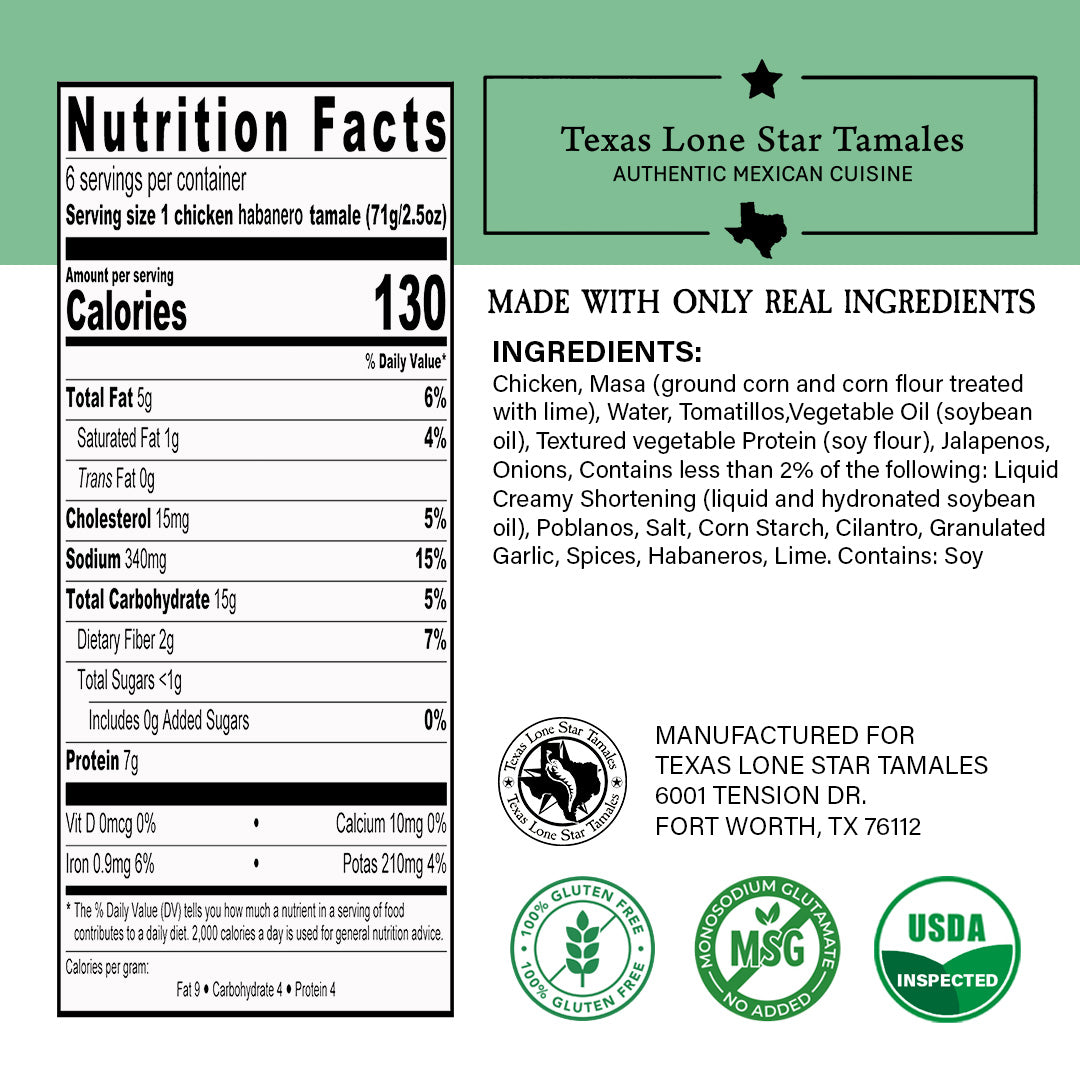 Combo Contains: Gourmet Pork, Beef, Chicken, Filet Mignon, and Habanero Chicken, with Free Shipping

---
Need some real meat homemade style tamales?  Then try our Savory Meat Tamale Combo! These Great-tasting tamales are perfect for all carnivores at any gathering, party, or event!
Featuring five to six varieties of our great meat tamales and feeds 3-4 people per dozen:
Free Shipping on this tamale combo
Feeds 3-4 people per dozen

Contains:
 Made in Texas with a recipe that has origins dating back 50 years.
Our Savory Meat Tamale Combo is the perfect main course to bring to family reunions, or any other type of event. When you order tamales from Texas Lone Star Tamales, you can rest assured that you'll have fresh-frozen gourmet tamales that are free of MSG and gluten-free. We also offer gift certificates so you can share your love of tamales with your friends and family.
Our tamales can be delivered directly to your home or office
Wholesale pricing available with our tiered pricing - select your size and it's automatic!