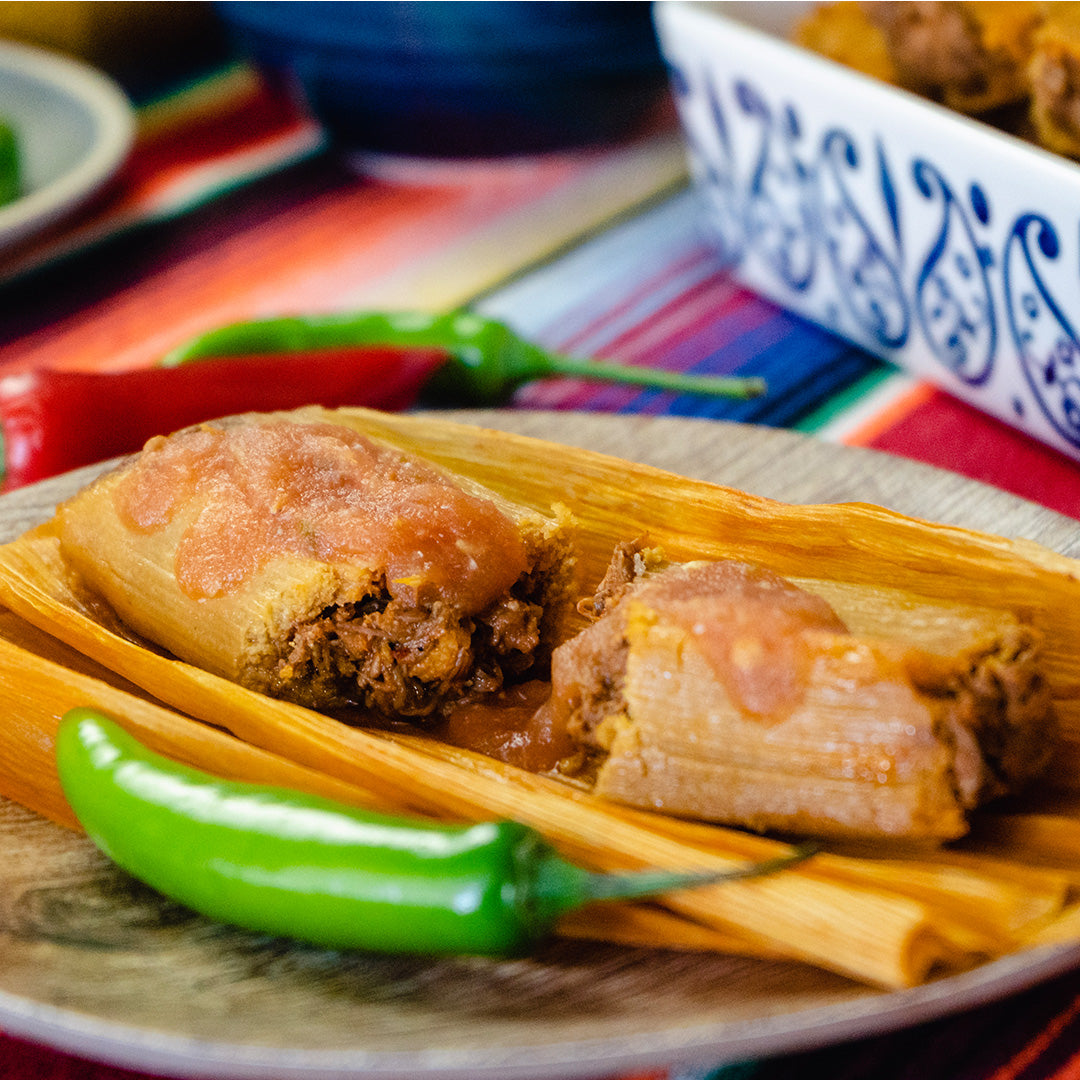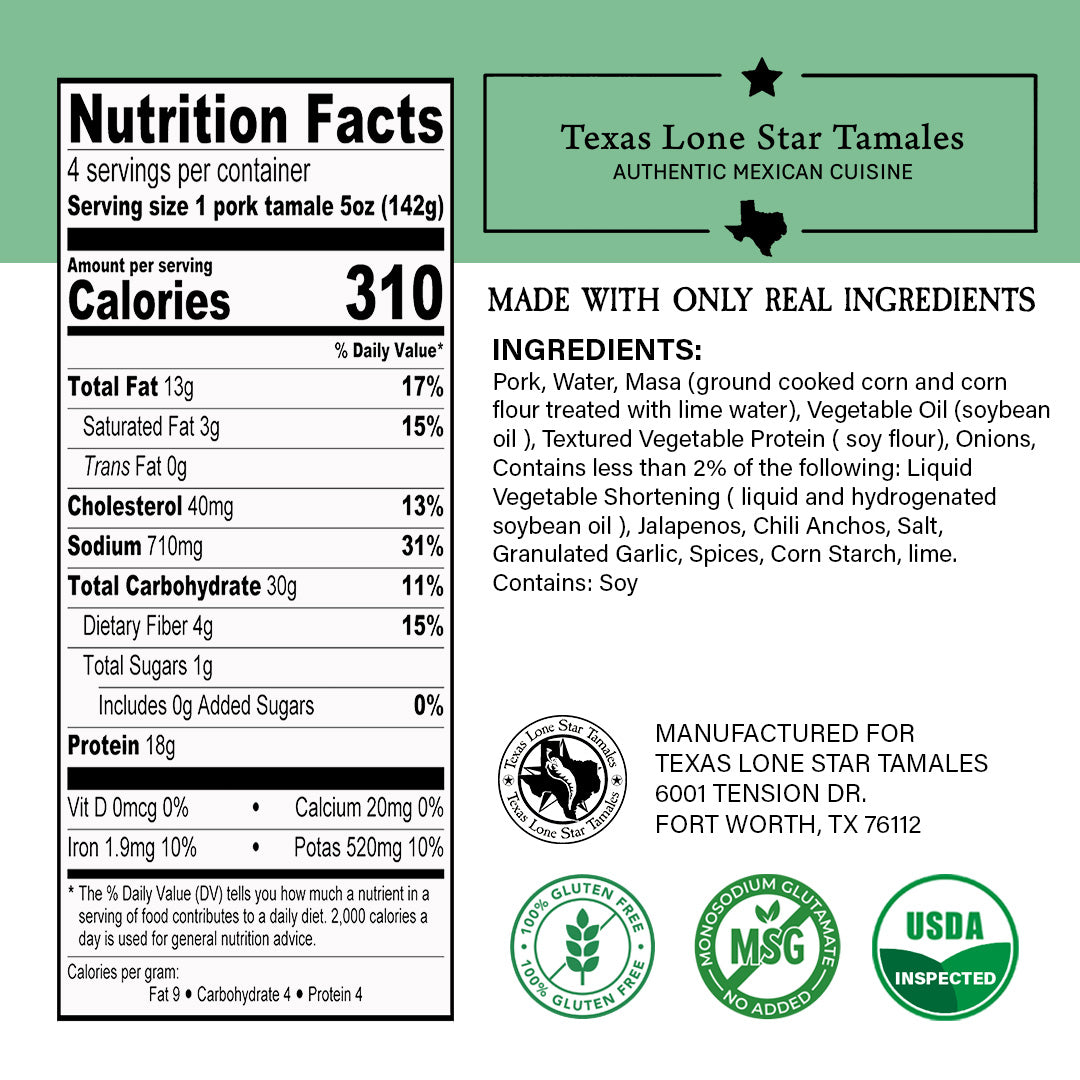 Big Tex 5 oz. Tamale 8-Pack
Satisfy your cravings with our extra large Big Tex Pork Tamales, bursting with flavor!

Indulge in 5 oz pork tamales, conveniently available in a pack of 8.
Crafted with the finest ingredients, including pork, chili anchos, onions, and jalapenos.
Experience the authenticity of our hand-rolled tamales in real corn husks, prepared at a USDA-inspected facility.
Enjoy the benefits of our gluten-free, lard-free, and MSG-free recipe.
For those with hearty appetites, our Big Tex Pork Tamales are the perfect choice. Hand-rolled with care, these authentic Texas tamales ensure a fresh and delightful experience. Upon delivery, you can freeze them for up to 12 months or refrigerate for up to 4 weeks (if not already frozen). Please note that availability of these tamales is limited during the holidays.
Spice up your meal with a manageable heat level of 3 out of 10.
Order your mouthwatering Big Tex Pork Tamales today for the ultimate tamale delivery experience! 
Big Tex 5 oz. Tamale 8-Pack