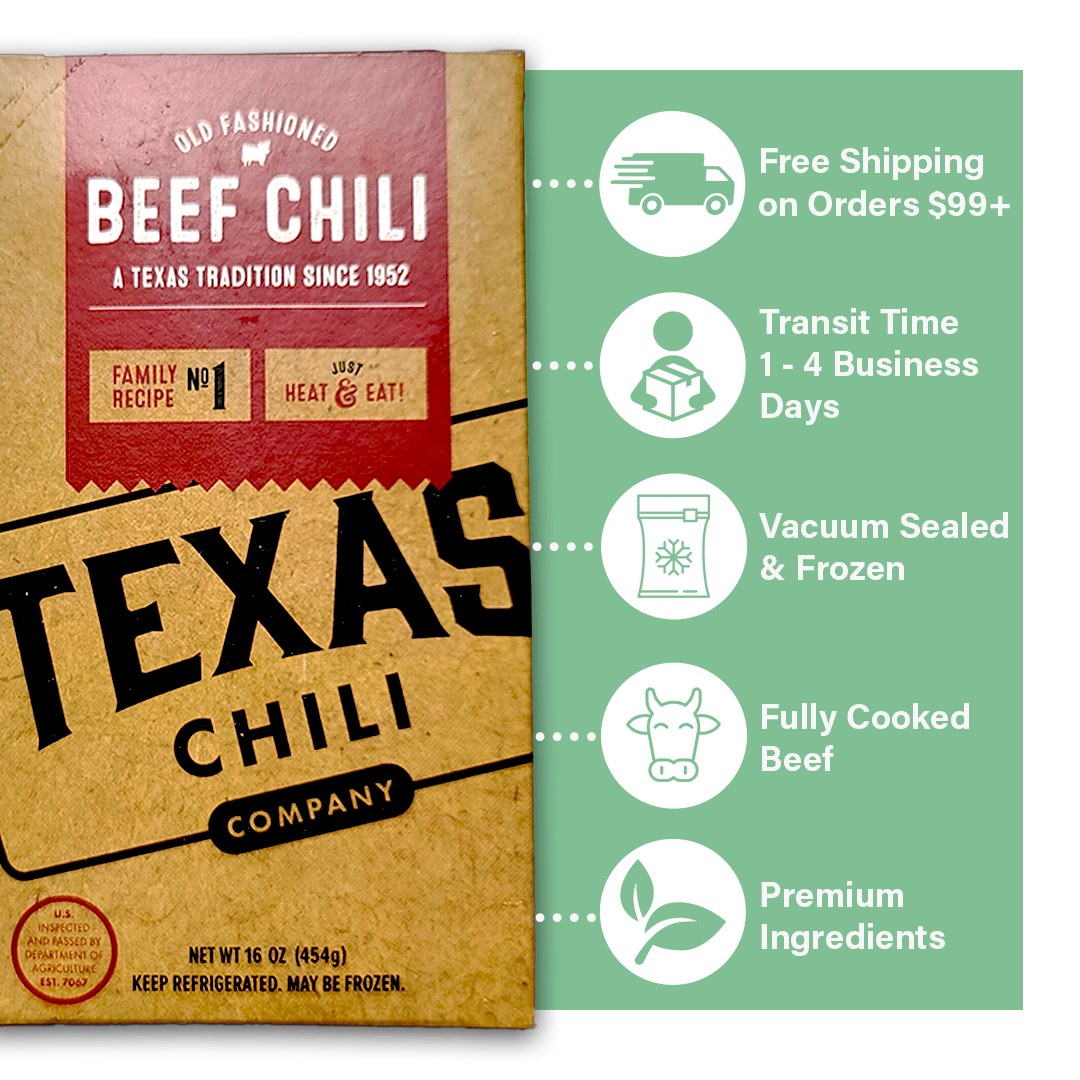 Real Texas Brick Chili
$6.95
Regular price
$14.95
off
This Chili is a great add-on option to your order. Famous "Brick" Texas Chili (NO beans); one pound sealed in plastic bag with carton, fully cooked, fully prepared.

Heat and Eat, or heat with water added for less thickness. From the Original Texas Chili Company, est. 1952.
Spicy Factor: 6 out of 10

Obviously, this chili is amazing with our meat tamales, offering a combo of flavors that are the very smoky, meaty, slightly-spicy heart of true Texas-style fare.  Enjoy it as a topping for the tamales, a side dish or an appetizer to set the stage for Southwestern flavor -- as memorable as the Alamo!
The beauty of our Real Texas Brick Chili is that you can actually heat-it-n-eat it:  it's perfect...even all by itself!  
If you prefer a thinner chili, just add water until the desired consistency is reached, and don't be shy about spicing it up with some of your own additions, like diced onions and cheddar cheese, or even jalapenos if want it more spicy.  Try this incredibly tasty, easy to heat-and-eat Texas chili in:
Chili Dogs
Chili Hamburgers
Chili Queso Dip
Chili Mac Casserole
...and so much more!
Real Texas Brick Chili
$6.95
Regular price
$14.95