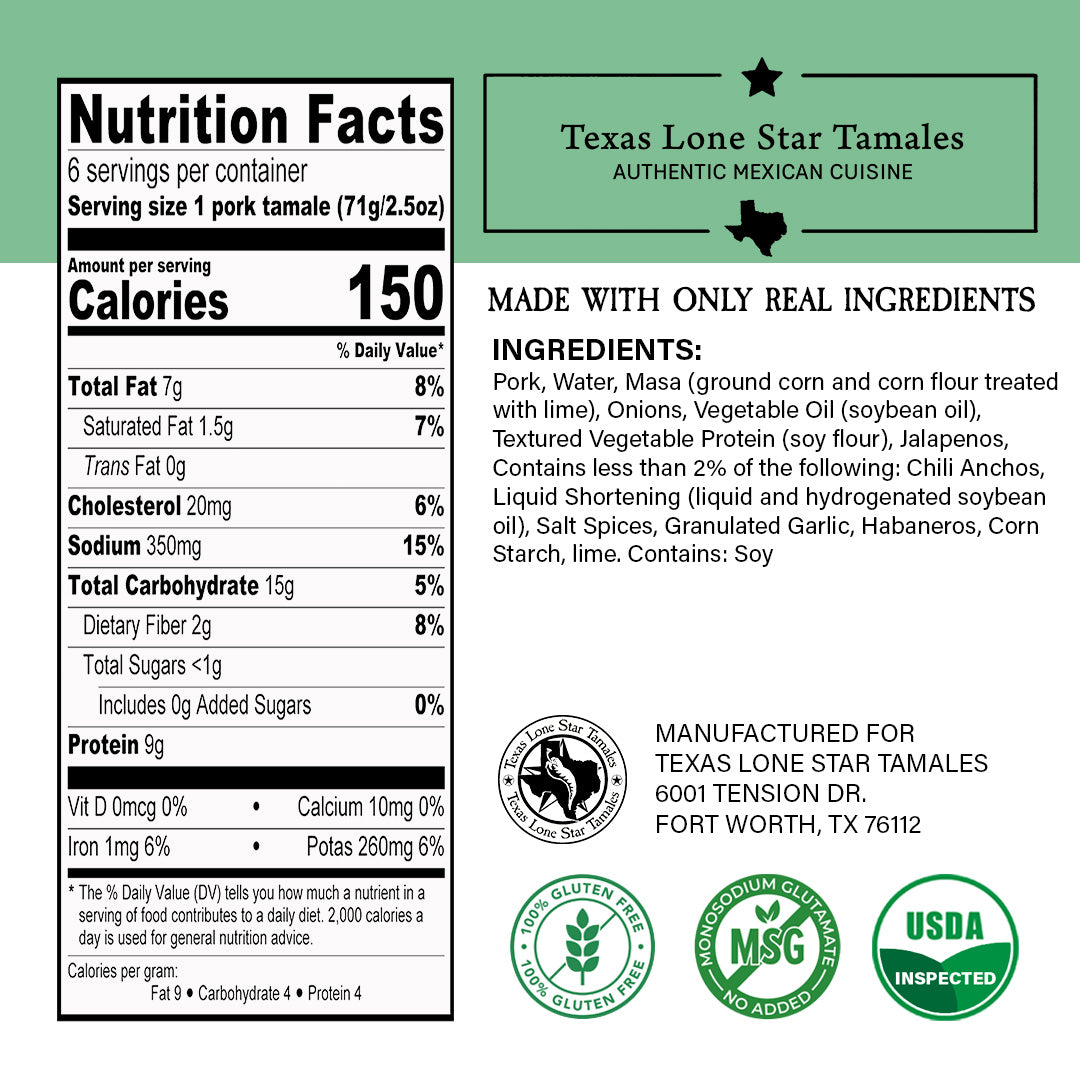 If you're a fan of spicy tamales, you'll absolutely love our Habanero Tamale Pack! This cooler-full of authentic Mexican tamales offers a generous mix of our most popular tamales-with-a-bite!
Enjoy a tasty variety of hot and spicy tamales ranging from fairly spicy to really kickin'!
Enjoy Free Shipping when you order this tamale pack.
Feeds 3-4 people per dozen

Contains five different types.  See how many of each by selecting the pack size above.
Are you a fan of spicy food?  Do you like authentic Mexican tamales?  If your answer is yes, order our Habanero Tamale Pack!  This tamale pack has all of our fan favorites, including our Habanero Pork Tamales and our Jalapeño Cheese Tamales.  All of our tamales are made Texas, and we can usually ship orders within 24-72 "business" hours.  Order your authentic and delicious tamales online today! 
Our tamales are produced in a USDA inspected facility to ensure safe consumption.
Want a bulk discount?  Select your tier size above and it's automatic!
We will ship your tamales as quickly as we can (but not over the weekend, usually within 24 - 48 hours of the order.